Emergency Dentistry

West Linn, OR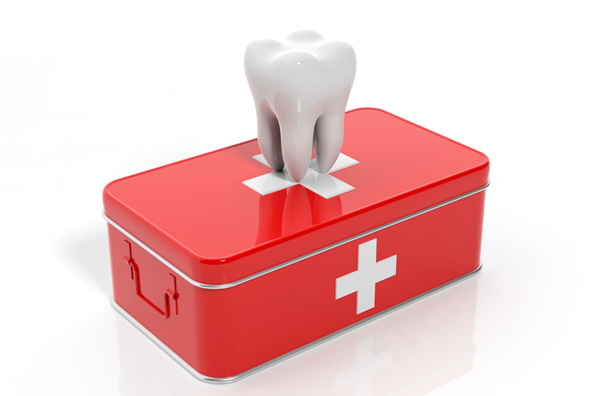 Dental emergencies can occur anywhere at any time. Both children and adults can experience accidents that range from minor to major, like tripping and falling, sports injuries, or major car accidents that result in facial traumas.

Injuries that are sustained on the face can affect our teeth and gum tissues. Such injuries will have to be addressed immediately because not only are these extremely painful and cause swelling of the face, but the risk of blood clotting and bacterial infection increases with time. To understand what can be done in case of such dental emergencies, we have listed how dentists use emergency dentistry to deal with minor to major dental problems.


Broken Fillings

Fillings are a treatment method for fighting cavities and tooth decay. Fillings are used to fill the cavities in the teeth and prevent the tooth from further attacks and decay. But as most often these fillings are made of materials like ceramic, porcelain, and acrylic, they tend to wear off with time or break upon impact. The broken fillings will have to be replaced immediately because failing to do so will expedite tooth decay, and if the infection spreads to the pulp of the teeth, there is a possibility that your tooth may fall out.


Knocking Out A Tooth

In case you knock out a permanent tooth and still have it with you, it is advisable that you visit the dental clinic within one hour of the accident to ensure that the tooth can be fixed back inside the socket. Several incidents and accidents like a sports injury, hard fall, or car accident, can cause the tooth to be knocked out.

If this happens, you must keep the tooth moist by placing it in water or milk. Always handle the knocked-out tooth from the

crown

and not the roots. Do not remove any tissue fragments or ligaments that may still be attached to the tooth. Pass over the container to your dentist, and they will be able to insert it back inside the socket for you.


Chipped and Broken Teeth

In case you chip or break your teeth, collect all of the broken pieces and place them in a container. Rinse your mouth clean with warm water and visit your dentist immediately to get your chipped or broken teeth fixed. If it is difficult to put the pieces of your original tooth back together, the dentist will use techniques like crowns and composite bonding to repair your chipped or broken teeth.


Dental Pain and Trauma

Dental pain, commonly known as a toothache, can make a person's life miserable. It is a sign of serious tooth infection and must be addressed immediately. Similarly, in the case of dental trauma like injuries sustained during sports or as the result of an accident, a person may experience excruciating pain, which will make other daily activities like eating, sleeping, and talking unbearable. Hence, dental pains and traumas must be addressed like an emergency. The dentist will use the right medications and treatments to soothe the pain.


Dental Abscesses

Abscesses are pus-filled sores that form as the result of a bacterial infection, usually near the root of the teeth. If left untreated, the condition could worsen, and the infection could spread to the roots of the adjacent teeth. All abscesses should be treated as medical emergencies. The dentist will drain the bacteria-infected pus and apply soothing, anti-bacterial ointments to it to prevent further infection and reduce pain and discomfort. Such inflammation and abscess formation is usually the result of a bacterial infection that has spread deep into the roots of the tooth. Your dentist will also give you an appointment for a root canal to remove the infection from the roots of the teeth.


Excessive Bleeding

Simple incidents like hitting your toothbrush on the gum tissues or other accidents like falling on can lead to excessive bleeding of the cheek tissues, gum tissue, lips, and tongue. You must try to control the bleeding by placing a clean and moist gauze pad and rinsing your mouth with salt water to prevent infection. But if the bleeding does not stop, immediately visit your dentist and seek the necessary treatment for sealing your wounds.


Schedule Your Appointment

At Roane Family Dental our expert team is always prepared and well-equipped to deal with all kinds of medical emergencies. In case of a dental emergency, call us at (503) 657-1215.