Patient Testimonials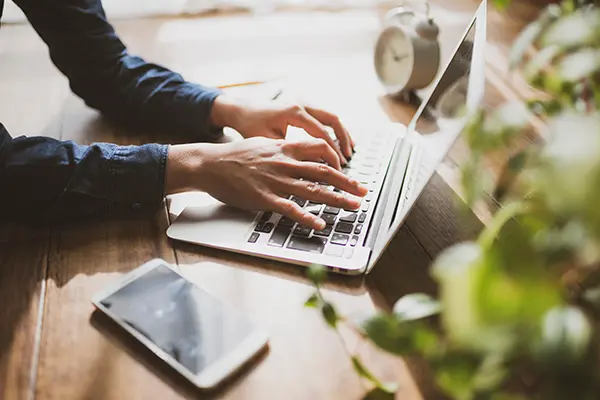 We love to hear from you!

At Roane Family Dental, partnering with our patients means patient satisfaction. We know that you have your choice of the top dentists West Linn offers, and we're honored that you chose our clinic. That's why we place a very high value on what our patients experience, think, and feel.

We believe that reviews are part of the constant dialogue between practitioner and patient that delineates between a great dental office - and an outstanding one. Your feedback, positive or negative, helps us to hone our practice and provide the highest quality West Linn dental care.

We love hearing from our patients, take a moment to leave us a review on Facebook, Yelp or Google.


Read what our other patients have been saying:
Sharon B.
Dr Roane and team are the Best. Dr Roane and each member of his staff will treat you with kindness, respect and care. I highly recommend them for all of your dental needs!
Anthony R.
Roane Family Dental is the best. Dr. Roane and his staff made my experience a pleasant one. I highly recommend them.
Amy G.
I adore Dr. Roane and his staff. I have been a patient here for 10 years, since he started this practice. He has fixed my chipped front teeth twice, most recently this week. He is truly an artist and such a nice guy! My teeth look natural and healthy again. As always, the procedure was painless, quick, and professional. The office is clean, the front office is efficient, and everyone is friendly.

Dr. Roane even opened the clinic on New Year's Day a few years ago to treat my daughter's dry socket after she had her wisdom teeth pulled. I will always be grateful for that, and will remain a loyal patient here even though I moved to Tigard 2 years ago.
Mark H.
I had some dentistry done at another dentist office and was not satisfied. I went to Dr. Roane's office after being referred by a family member. During my consultation I developed confidence in the dentist and his staff. I returned to have my dentistry fixed; so it would feel right and look right. I am very pleased with the results from this dentist and his professional staff. I will continue to see this dentist regularly.
Ashlyn P.
Dr. Roane is one of the most kind, caring, and generous dentists I've ever been too. I've been going there for years and always feel comfortable and safe. He puts a great smile (quite literally) on every single one of his patient's faces. Thank you for all your dedicated hard work.
Reyna P.
Dr. Roane is truly an amazing Dentist. I had a horrible tooth ache and needed a root canal on tooth #5. Dr. Roane was so nice and had patience with me. He treated my tooth with a root canal, post, and crown. To this day, my tooth feels amazing! This was 11 years ago. Thank you Dr. Roane. I will always be grateful for you and your amazing dentistry! Wish you lived in UT
Rob B.
Moved to Dr. Roane's practice after our dentist of 20 yrs. retired. Super front desk folks, hygienist took the time to explain her very thorough work, good use of technology to record and evaluate patient's oral health. Dr. Roane is very personable and we will be comfortable discussing care strategies with him as needs arise.