Dental Services

West Linn, OR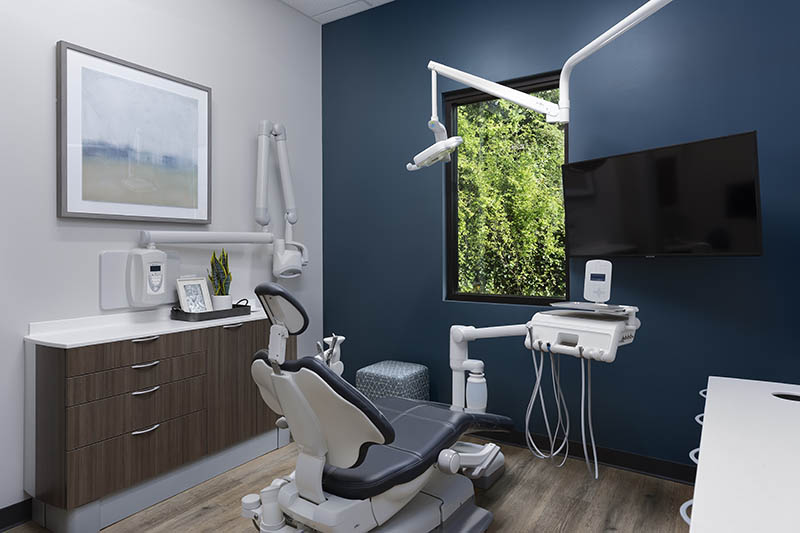 When it comes to our dental health, many of us are careful when it comes to brushing and flossing. However, there are times when we are unable to exercise oral hygiene in the best way. This is when we expose ourselves to the dangers of oral bacteria and plaque buildup.
These can create cavities, destroy your gums, and lead to many dental and periodontal issues that have long-term repercussions, like diabetes, arthritis, heart disease, stroke, and even cancer. These health issues can be life-threatening. Fortunately, though, Dr. Matt Roane at Roane Family Dental offer dental services that can prevent and treat dental issues and ensure you have an improved quality of life.


Family Dentistry

Family dentistry is one of the most rewarding fields of dental science since it allows us to see our patients grow with our practice. At Roane Family Dental, we can treat every member of your family, from toddlers to the elderly. We have a highly professional and welcoming staff that makes sure that you have a comfortable and pleasant experience while you are getting your dental care.
We focus primarily on disease prevention and the accumulation of oral bacteria, which is the main cause of major issues in the mouth and are associated with systemic diseases. We highly recommend you schedule routine dental appointments with us during which we will assess the health of your mouth, clean your teeth, and apply preventive measures so that your teeth remain healthy and strong.
Discover the services we offer you and your family to help prevent dental problems.


Cosmetic Dentistry

Recently, cosmetic dentistry has grown exponentially. Just a few years ago, people used to think that cosmetic dentistry was a field designed only to improve the esthetics of a person's teeth. However, more and more people are becoming aware that cosmetic dentistry is necessary for your continued oral health and self-confidence.
Cosmetic dentistry can help improve the appearance of permanently stained and discolored teeth, protect chipped and fractured teeth from further damage, reduce sensitivity of worn-out teeth, and straighten your teeth so that you can better chew, speak, and smile.
Some of the most common cosmetic dentistry treatments include teeth whitening, dental bonding, porcelain veneers, dental sealants, and porcelain crowns, which not just make your teeth appealing but also make them stronger.
Read more about the cosmetic services we offer to brighten your smile.


Restorative Dentistry

If you have damaged or missing teeth, restorative dentistry can help you repair or replace those teeth. Thanks to restorative dentistry, your mouth can regain its normal function and esthetics.
At Roane Family Dental,we strive to save your natural teeth through minimally-invasive dental treatments like dental fillings, onlays and inlays, crowns, and root canal therapy. However, in some cases, it may be essential to extract teeth that we think may cause widespread damage to your mouth. In this case, we may recommend simple or surgical extractions.
After having a tooth removed, we can restore your mouth with the help of dental bridges, dentures, dental implants, All On 4 Treatment Concept, or overdentures.
Learn more about the services we offer to help restore your beautiful smile.


Dental Implants

A dental implant is the best way to substitute a missing tooth. A dental implant is a prosthetic that replaces a missing tooth root and is anchored to the jawbone. There, it will fuse to the bones of the jaw and provide strength and stability to your jawbone.
Dental implants are capped with a dental crown, thereby allowing you to eat food. It also offers many benefits to your oral health like preventing your teeth from moving out of place, preserving the health of your jaw, and preventing further tooth loss.
If you are looking for a permanent solution to tooth loss, a dental implant is the most effective choice.
Learn more about dental implants.


Emergency Dentistry

A dental emergency can happen at any time at any place. Any trauma to your teeth or gums can be potentially serious and may necessitate an urgent visit to the dentist. Some of the issues that require emergency dental visits include severe toothache, chipped tooth, a knocked out or loosened tooth, an extruded tooth, a cracked crown, broken braces, or an injury to the soft tissue of the mouth.
Dental emergencies can result in serious pain and can affect the long-term health of your tooth. Knowing what to do during a dental emergency can be the difference between saving or losing a tooth. That's why Dr. Matt Roane at Roane Family Dental offer emergency dentistry.
Discover what constitutes a dental emergency.


Sedation Dentistry

One of the biggest reasons why people do not like to go to the dentist is because they associate them with pain. Thanks to advancements in anesthesia and sedatives, however, pain during dental treatment is a thing of the past.
At Roane Family Dental, we can help you relax during a dental procedure with the help of sleep or sedation dentistry. Sedation dentistry is particularly useful for some patients like young children, individuals with special needs, people with low pain threshold, people with high anxiety, people with a bad gag reflex, and those who need to undergo extensive dental restorations.
Learn more about sedation dentistry.


Schedule Your Appointment

If you have not been to the dentist in a while, it is important that you do so now. Call us at (503) 657-1215 to schedule an appointment today.